Close the communication gap between ship and shore
Learn how Dataloy VMS facilitates efficient collaboration between ship and shore
Vessel operations boil down to the perfect control of various processes – daily planning and coordination of voyages, load & discharge activities and stowage plans, checking bunkers requirement and costs, cargo intakes, itineraries and all matters that have an impact on the respective voyage.
All activities focus on optimising processes to ensure that the working-time lost at sea remains as low as possible. 
Timely ship-shore communication is very vital to get actionable knowledge, predictions and insights, which allows for continuous process improvements and optimal performance throughout the voyage.
 Arrival, Departure, Noon reports and Port call reports are regularly shared as files in an email, and the information from these shared files requires manual entry into the system. This leaves room for manual error and delay in information processing which reduces the ability to connect insight to action.
VMS Vessel brings together systems of record and systems of decision meaning that you can now allow Dataloy VMS access on vessels. The Ship Master can directly enter data into Dataloy VMS, and this data is immediately available for analysis, driving immediate in-process decisions, thus unifying systems of record and choice at your office.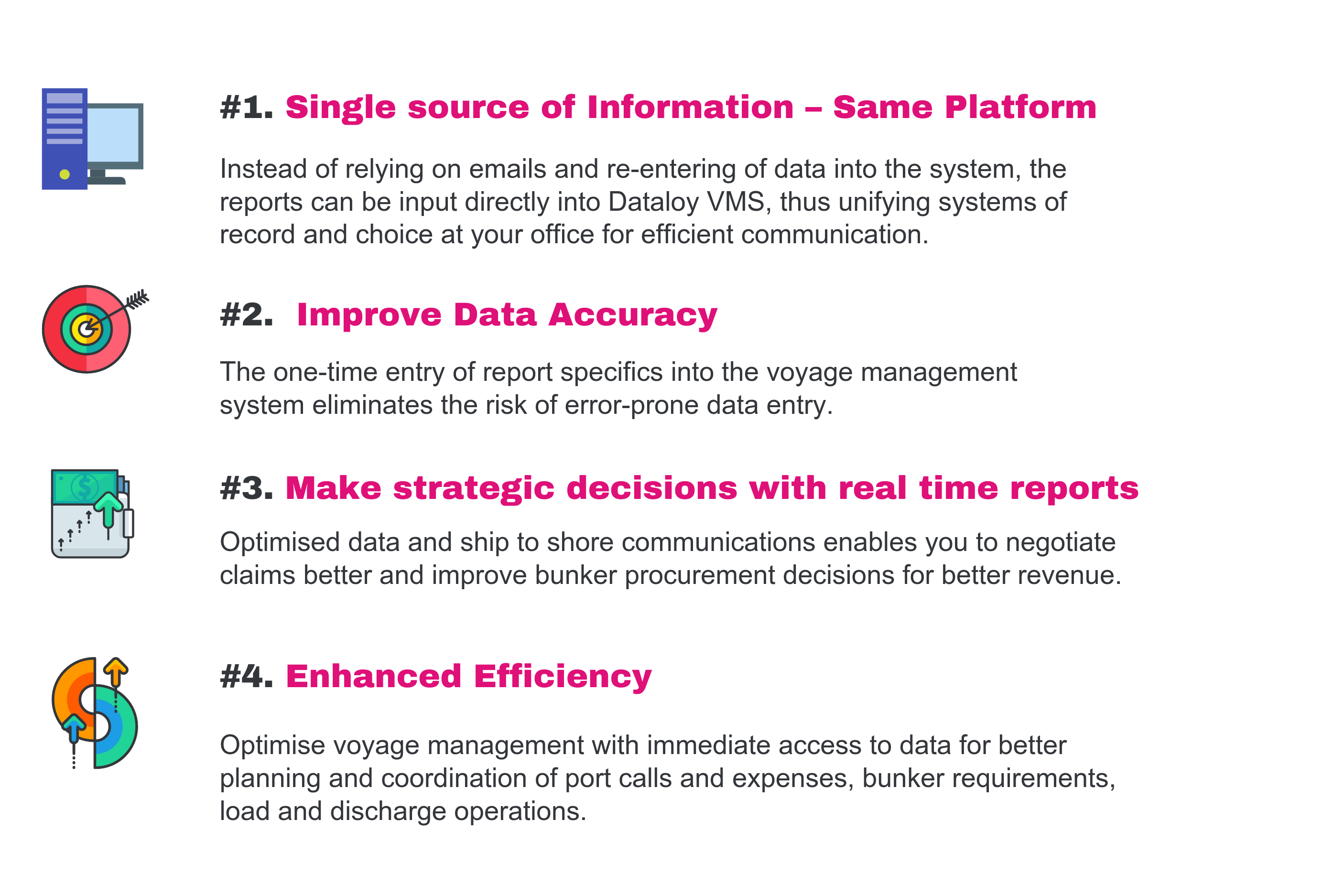 Dataloy VMS Vessel enables real-time communication closing the communication gap between the ship and shore and facilitating collaboration between your office and vessel. This would result in a decrease in the frequency of emails sent back-and-forth and alleviate miscommunications by offering immediate and more precise actionable insight to business concerns that may have lingered unnoticed in inboxes.
Is your vessel connected to your office? If interested in leveraging the new feature, please get in touch with us at sales@dataloy.com and we will advise you on how to proceed.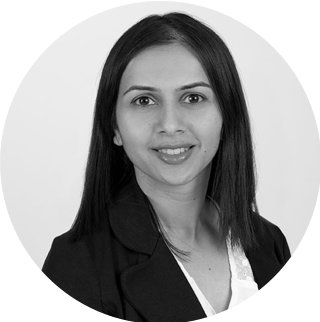 Marketing and Communication Consultant
Subscribe to the Blog!