VMS API
Connect with any app to create your eco-system for digital transformation
Stay Connected to Your Favourite Apps
The VMS API enables you to connect to the data that matters when it matters most. The VMS API is designed to connect Dataloy VMS to the best in breed solutions for the maritime industry, helping you expand your product lines, increase the pace of innovation, and cut costs and time for integration. The flexible and scalable API can integrate Dataloy VMS seamlessly to make your day-to-day workflow more efficient and familiar.
Connect internal or external disparate systems to Dataloy VMS in a secure environment via standardised authorisation and authentication protocols.
Work smoothly across best-of-breed tools and solutions, making sharing and collaboration seamless and secure.
Avoid vendor lock-ins with an open-source, open-standard, solution that gives you and your customers flexibility and control of who is accessing their data.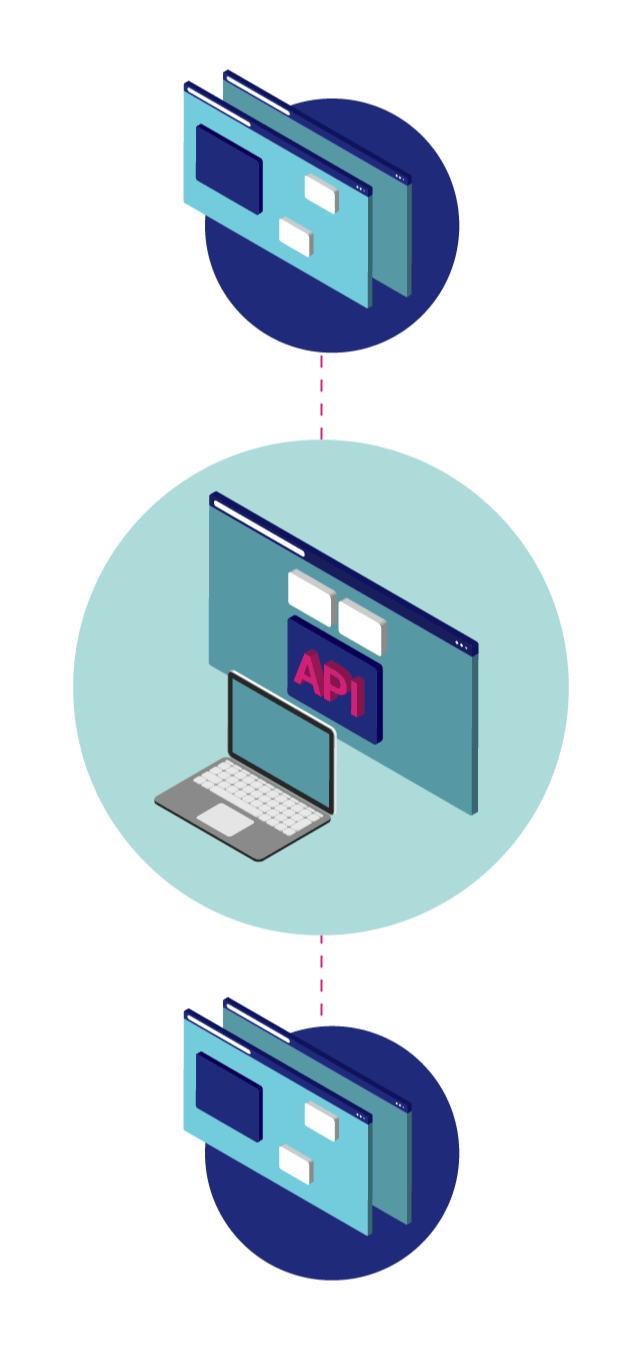 Features
SHORT-LIVED TOKENS
OAuth uses tokens instead of relying on a single password as the master key for every app that accesses an API. An OAuth token gives one app access to one API on behalf of one user for a limited time.
PERMISSIONS – USER ROLES AND ACCESS
In VMS and API, permissions can be easily upgraded as well – if the user tries to do something in an app and they are not authorised to, the business can give the user the option to add that permission.
MULTI-FACTOR AUTHENTICATION
We mandate multi-factor authentication (MFA) on VMS. MFA is enforced for all tasks that require administrative or elevated privileges. These actions will help mitigate the impact of stolen credentials across the organisation.
DECENTRALISING IDENTITY FROM APPLICATIONS
Security is consistent with the open platform potential for low-friction innovation.
SUPPORTS DELEGATED AUTHENTICATION
With our Enterprise API offering, it is possible to integrate with your existing Active Directory (AD) servers for streamlined user management.
INFORMATION PROTECTION
Data is carefully filtered based on security roles ensuring that end-users and API users only see what they are authorised to see.
SUB QUERIES
Subqueries provide a powerful way to combine data from two tables into a single result. As the name implies, subqueries contain one or more queries, one inside the other.
Integrations to Meet Your Business Needs
Connect Dataloy VMS with your Favourite Applications











Start the conversation about VMS API today!
We do not want to change the way you work – we want to help you redefine your business processes based on openness and efficiency.
Integrating separate, but related, applications help organisations achieve higher levels of operational consistency, efficiency and quality.
Our robust VMS API enables shipping companies and their partners to quickly and easily integrate with best of breed solutions whilst having the the reassurance  that you can enable interoperability and ensure security and protection of data.
We have built numerous integrations and opened our developer platform so anyone can build with VMS API.