Drive Profitability Through Better Fleet Allocation and Scheduling Decisions
Take control of your fleet. Replace spreadsheets and paper processes with a decision support system that will help you optimise your fleet based on charterers, schedulers, and operators' needs.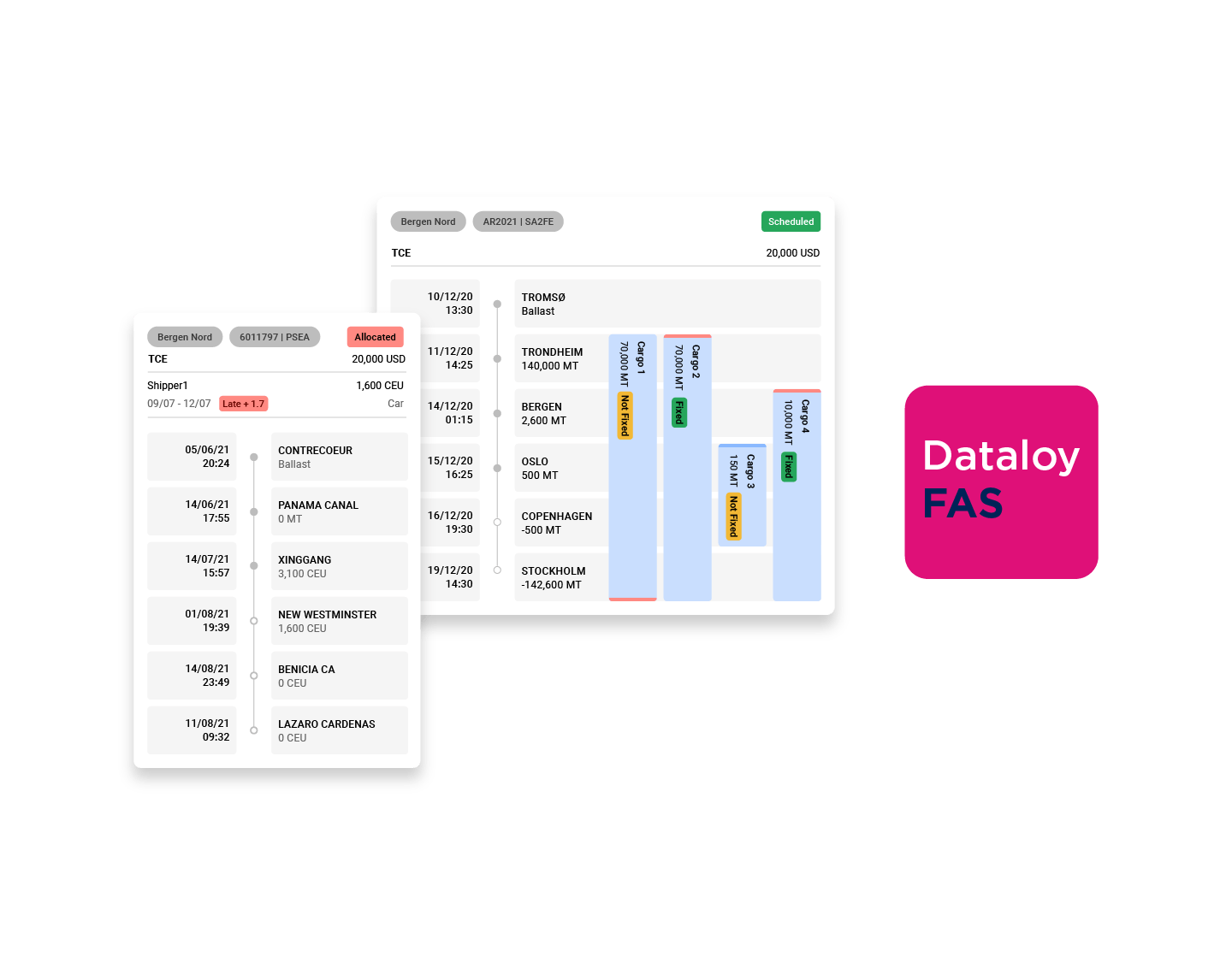 A powerful schedule-optimization system
FAS assists in the creation and delivery of robust, reliable, and feasible operating schedules for your fleet. The solution enables users to collaborate, make informed decisions, and respond rapidly to an evolving business climate. It is easy to use, customizable, and scalable.
FAS assigns the most suitable vessel to the voyage, mitigating late days and allowing for maximum vessel utilisation. It integrates economic and operational data from across the fleet to generate fleet recommendations that are powerful, feasible, and profitable.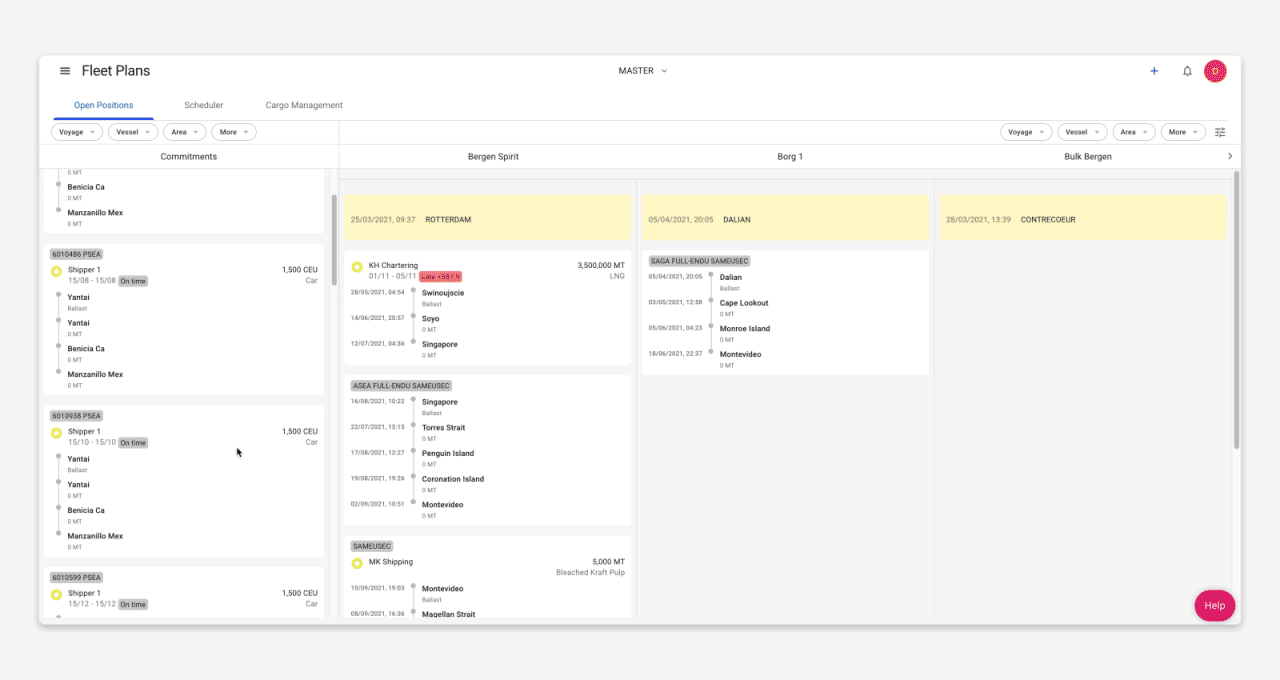 Operational Situation Awareness
Enhance your workflow with Dataloy VMS Platform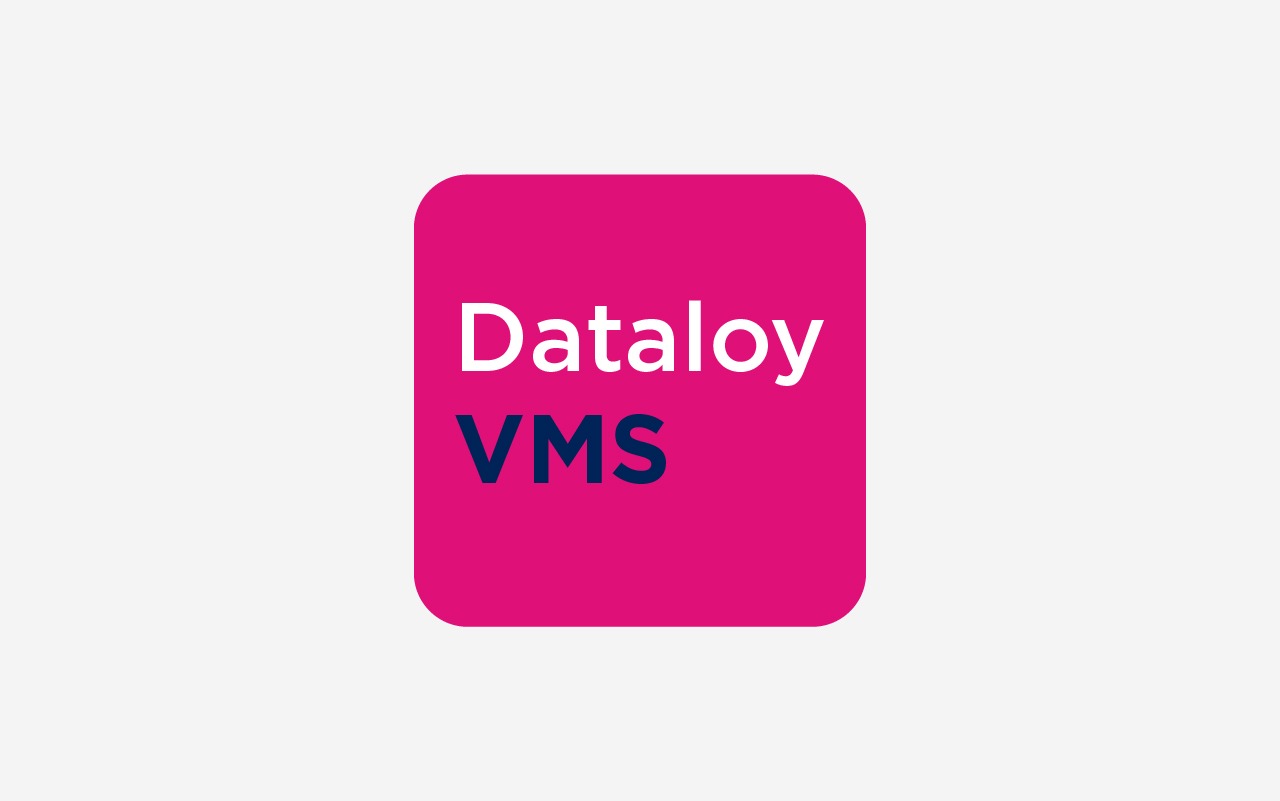 Dataloy Voyage Management System is VMS is an advanced and comprehensive software for voyage management at all its stages, from planning to post-fixture.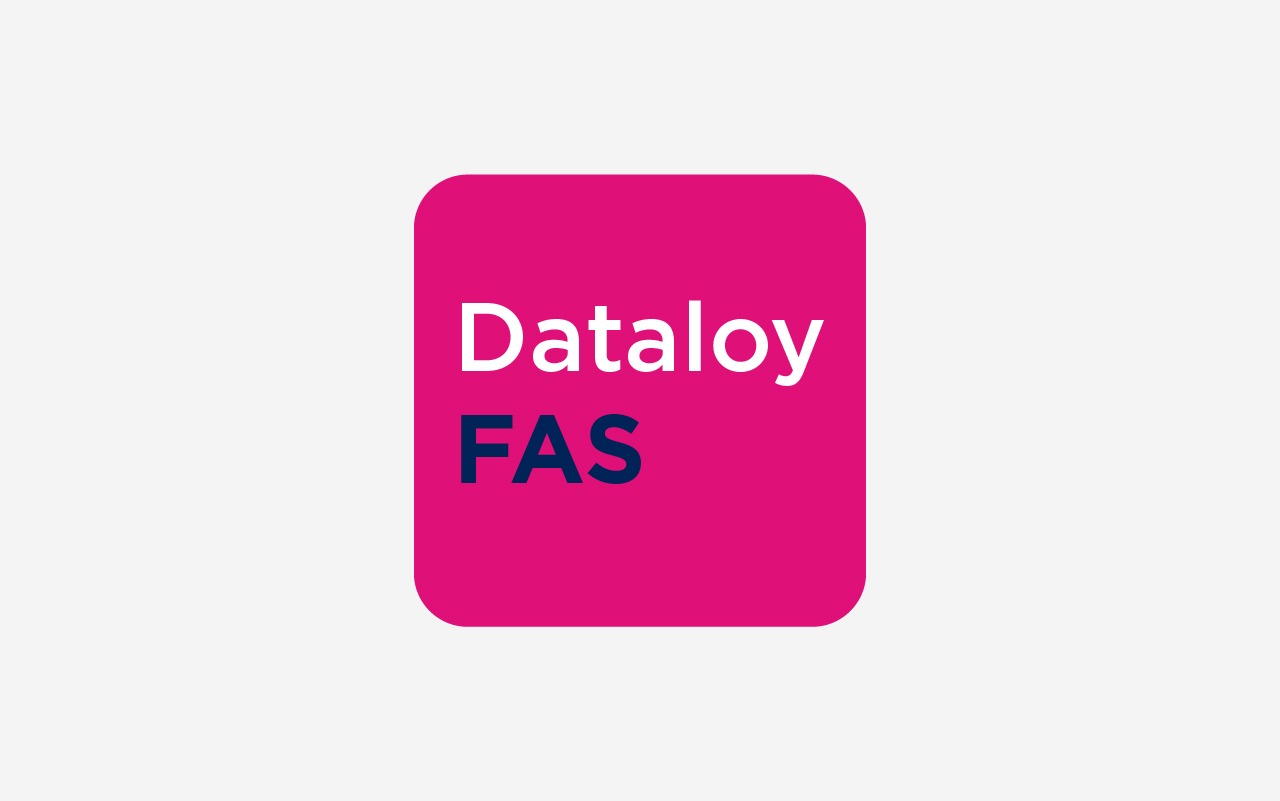 FAS is the perfect solution for fleet deployment, scheduling and planning. This product gives you a complete overview and control over your fleet.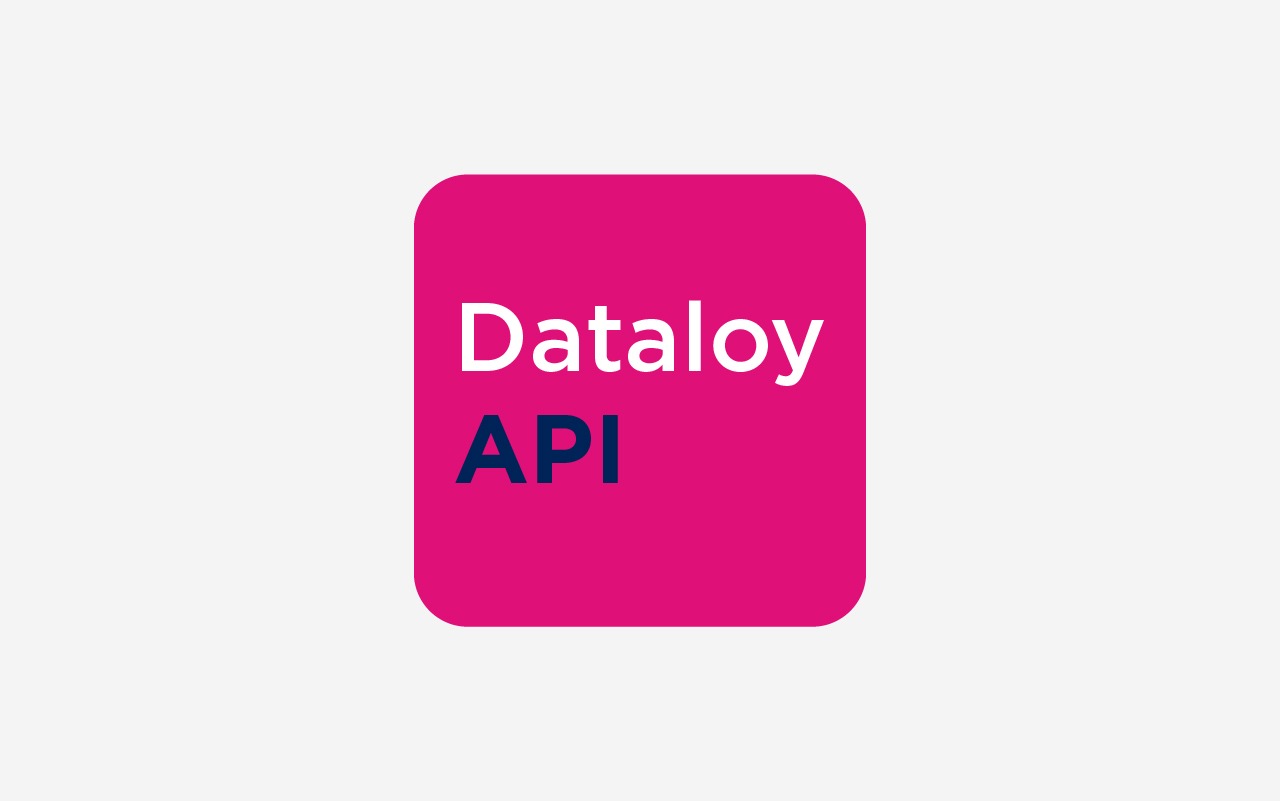 The VMS API is designed to connect Dataloy VMS to the best in breed solutions for the maritime industry, helping you expand your product lines, increase the pace of innovation, and cut costs and time for integration.
Let us help you get the most out of your fleet.