Fleet Allocation and Scheduling
Get complete overview and control over your fleet and ensure that all decisions regarding your fleet operations are optimal
FAS is our scheduling solution to improve your schedule quality and planning process. A complete overview of your fleet, efficient allocation of voyages to vessels, and the comparison of scenarios enable you to make fast and informed decisions.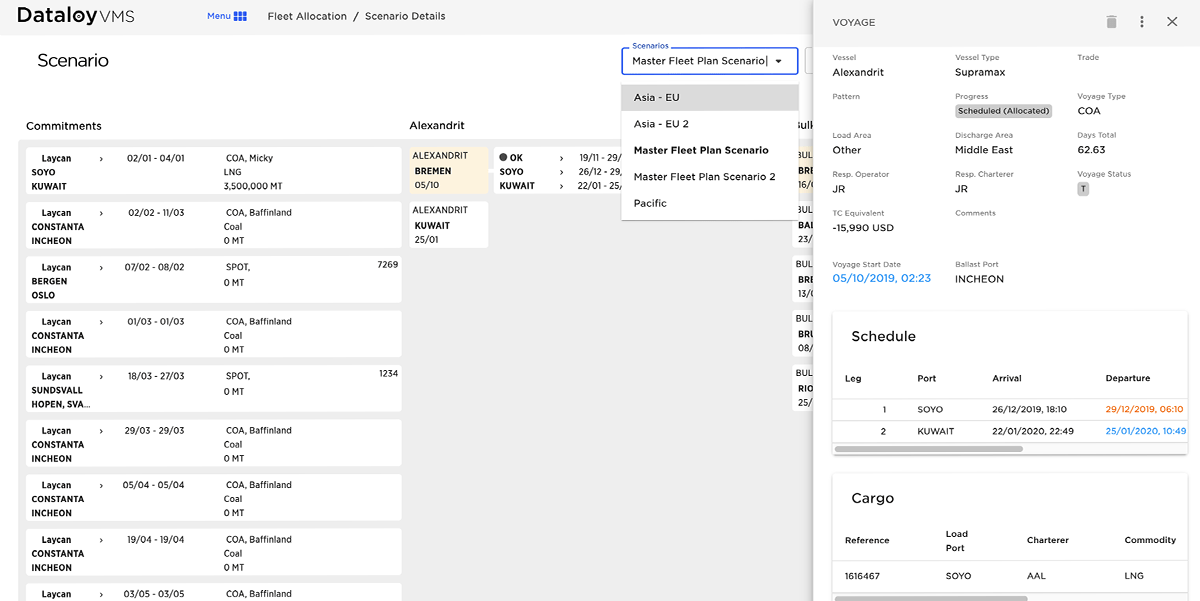 Scenario Planning
Our Fleet Allocation and Scheduling (FAS) tool is directly integrated with Dataloy VMS providing automatic access to all relevant data which enables you to determine the most efficient routes in minutes, saving hours of planning time.
The system creates the ability to generate unlimited numbers of scenarios, and copy the master fleetplan.
Test and analyse different scenarios for optimal planning alternatives
Ability to create scheduling scenarios – to find the best solutions
Distribute scenarios for enhanced communication
Real-Time Visibility
By taking advantage of all the benefits of FAS, organisations now have the opportunity to improve fleet deployment based on operational data in real-time and visibility over day-to-day voyage operations.
Optimal fleet deployment based on real-time operational data and visibility over day-to-day voyage operations
Track the entire job end to end and produce actionable insights that drive revenue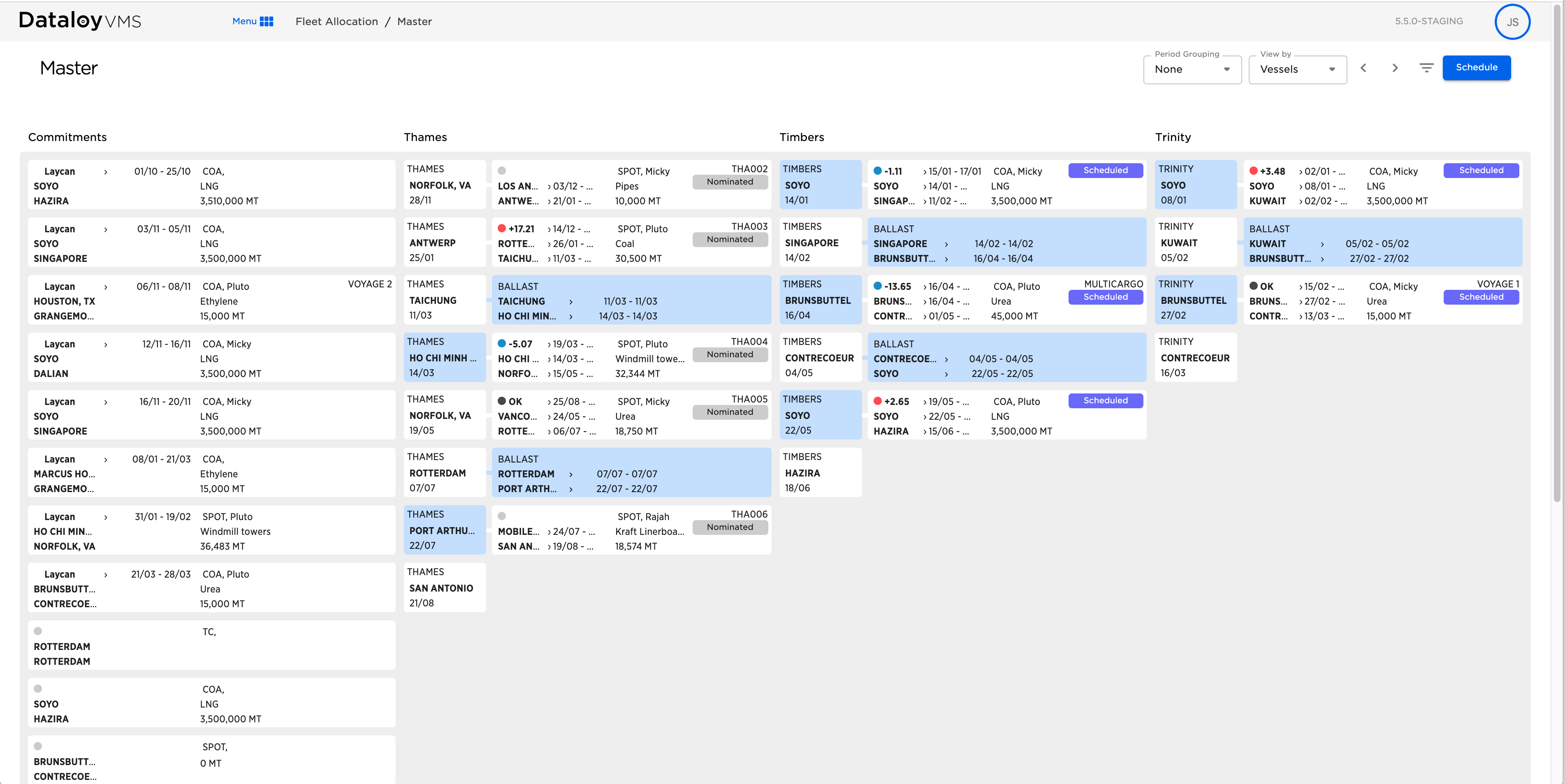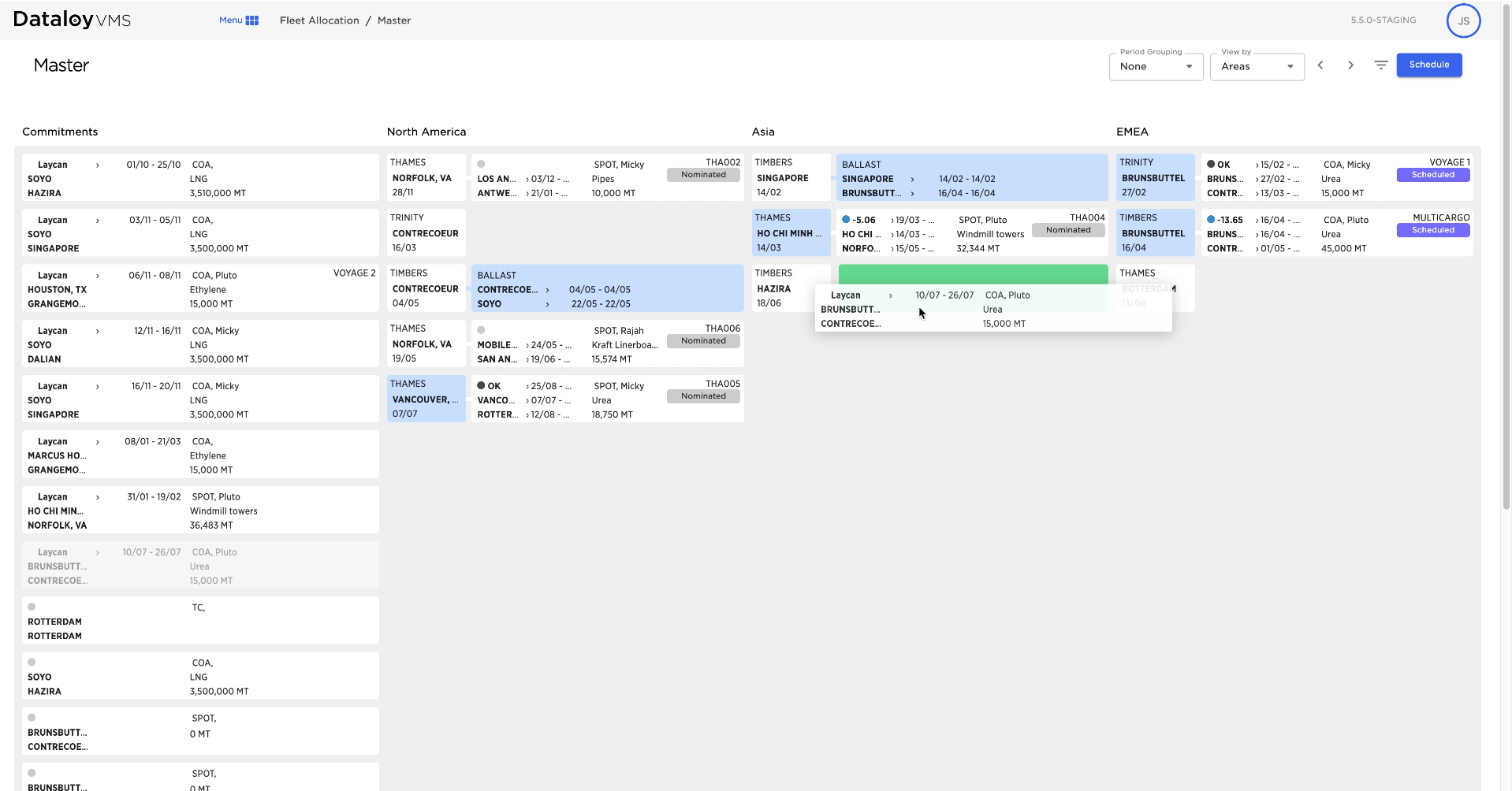 User-Friendly Interface
Effective filtering and schedule views
Easy customisation with multiple views and filters and multiple period grouping options
Improved visualisation capability over spreadsheet arcs
Clients
We are proud of our partners who support us every step of the way.