Developing the Workforce for a Digital Future
29th of July, Torbjørn Røe Isaksen, Norwegian Minister of Trade and Industry met with representatives from the Bergen Maritime network to get insights into new perspectives, challenges and updated skills.
Lars Erik Kleiven is our front-end developer with extensive experience from the shipping industry as Deck Officer, Ship Operator and Ship Broker. He had the opportunity to share his experiences to go back to school and transition his career to software development and also talk about digital competence in the maritime sector.
Kleiven believes tech companies are economic growth engines and crucial to innovation, but in the nascent years of digital transformation – gaps and challenges can be observed. Understanding client needs is the first step towards a successful technology partnership. Every delivered system or service integrates into the existing company's operations as the means to enhance processes, drive innovation and initiate changes that offer business growth in the future. Therefore, technology solution providers should have an evident understanding of the maritime industry, business and environment. But we often lack the broader perspective in which the solution is executed within and around. The nexus between design-thinking and systems-thinking is often lacking. It may be beneficial to encourage cross-functional backgrounds to bridge the gap between technology and business needs.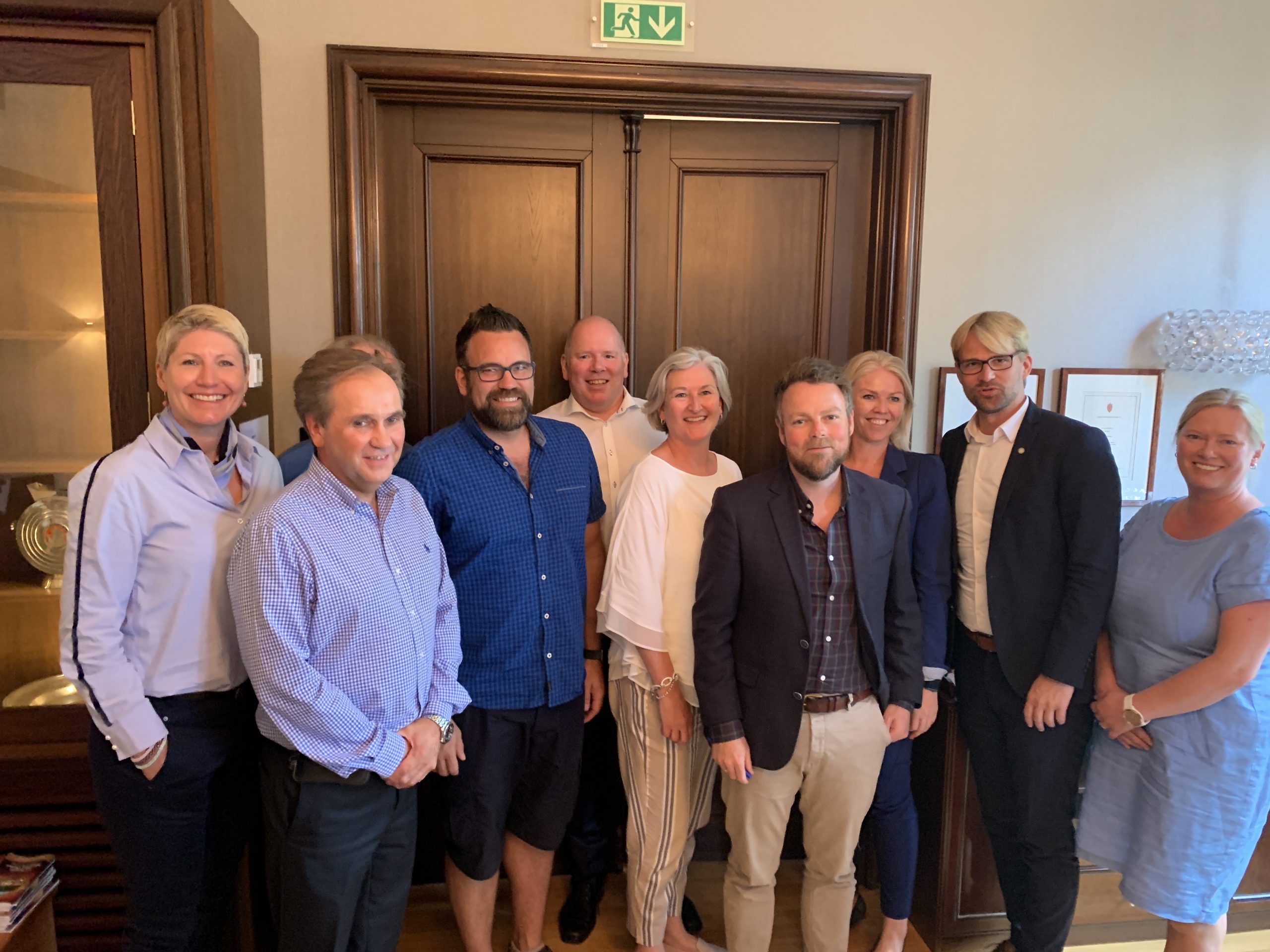 Dataloy currently has two employees who entered in an exchange programme with shipping companies, to share, develop and translate needs between product or service development and business needs. In this context, Kleiven emphasized the Tax Fund scheme as very positive. We suggested a reimbursement program for the exchange of knowledge between the shipping industry and the IT industry in Bergen. This would ensure that we create the best solutions for the shipping industry in a more efficient manner.
The other attendees at the meeting, including the Minister, were favourable to the idea of exchanging knowledge between the industry and IT, similar to the fin-tech sector and the digital media industry in Bergen.
As a result, this type of partnership often leads to even better results. For a technology-partner knows exactly and also can anticipate what the client needs in terms of the current market situation, the client's capabilities and goals and industry trends.
Anumita Bhargava
Marketing & Communication Consultant
Subscribe to our Blog!

Dataloy VMS
Dataloy VMS is an advanced and comprehensive software system for voyage management at all its stages, from planning to post fixture.