We have moved our Release Notes!
Bookmark our new address
In order, to provide you with more value from our release notes via a more structured and intuitive layout we have permanently moved our release notes to- https://releasenotes.dataloy.com/
The new release notes structure includes:
A release overview page where you can find all the releases listed in descending order of release.

Release notes in a tabbed format for easy access. They provide an overview of the new features under each product and the value they provide.

Change log – find all the releases and bug fixes on one page. From Master Release 5.3, a downloadable checklist will be available to cross-check all updates easily.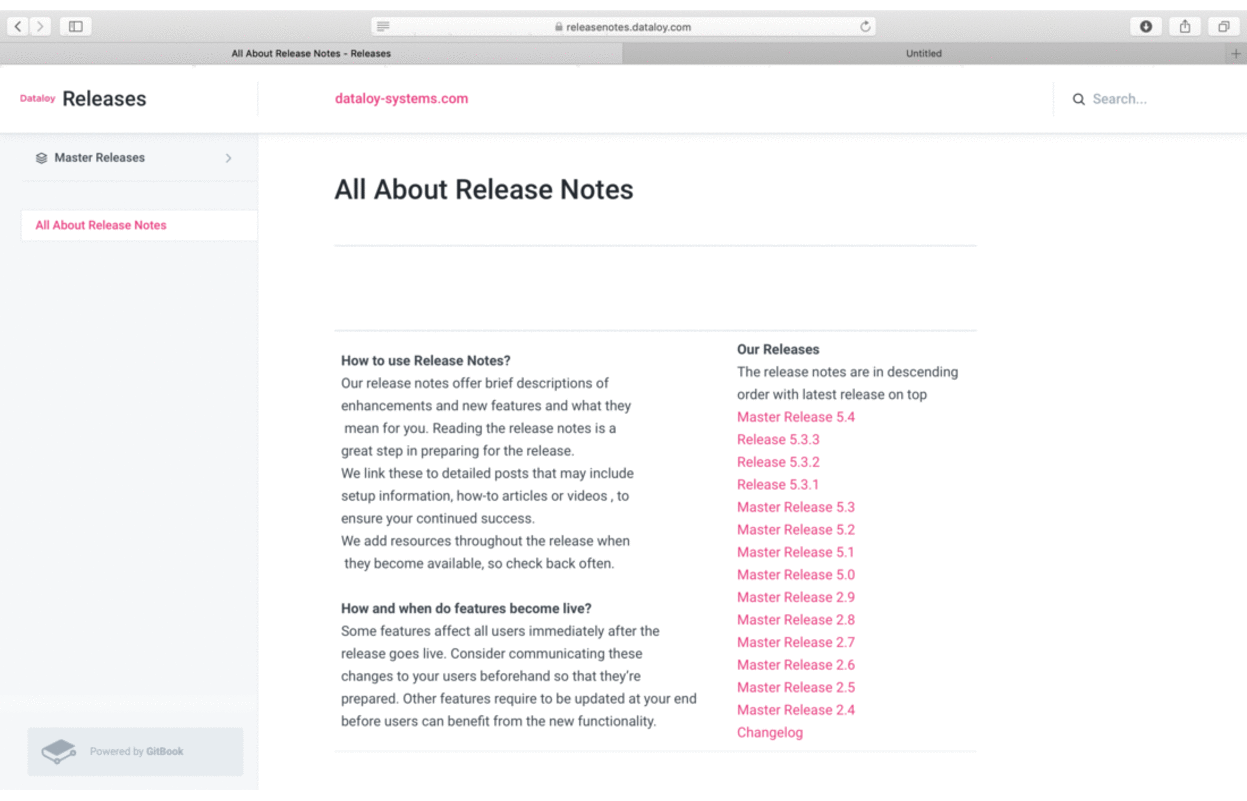 Anumita Bhargava
Marketing & Communication Consultant
Subscribe to our Blog!