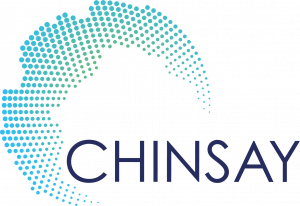 About Chinsay
Chinsay is the leading global provider of contract automation system for commodity and freight contract management. The creation and re-use of contract data through digitalized core workflows is the foundation for a better, more efficient business. Using Chinsay to connect your digital transaction information will connect your business to the future
Integration Overview and Focus Area
Using Chinsay Intelligent Contract Platform (ICP), users create workspaces for trade recap and invite counterparties for collaboration and negotiating records deals details. Based on the user's organizational workflow and compliance criteria, Chinsay can customize workflow to match your "Business as Usual" environment.
Within the form in the workspace, ICP's workspace will request a voyage estimate from Dataloy. This data will automatically be populated based on information provided by user input on the form. This ensures that the data is complete and error-free.
All data point captured in the main recap will be using an approved master data structure that creates error-free and validated data for seamless integration to Dataloy VMS solution for post-trade execution and processes. Dataloy's contract ID will be populated to the Workspace External Reference for easy identification if required.
How Chinsay integrates with Dataloy VMS
Using Chinsay Intelligent Contract Platform (ICP), users can populate a form in a workspace. That can be done manually or by pulling or pushing data from a voyage estimate in Dataloy.
Once the main recap is accepted and approved in ICP, the user can push the data directly to Dataloy VMS solution with one click of a button. Dataloy VMS will receive all necessary data points and provide a reference number for easy referencing.