From ambition to action - investing in the transition to net zero
We are committed to supporting maritime sustainability initiatives today, tomorrow and in the future.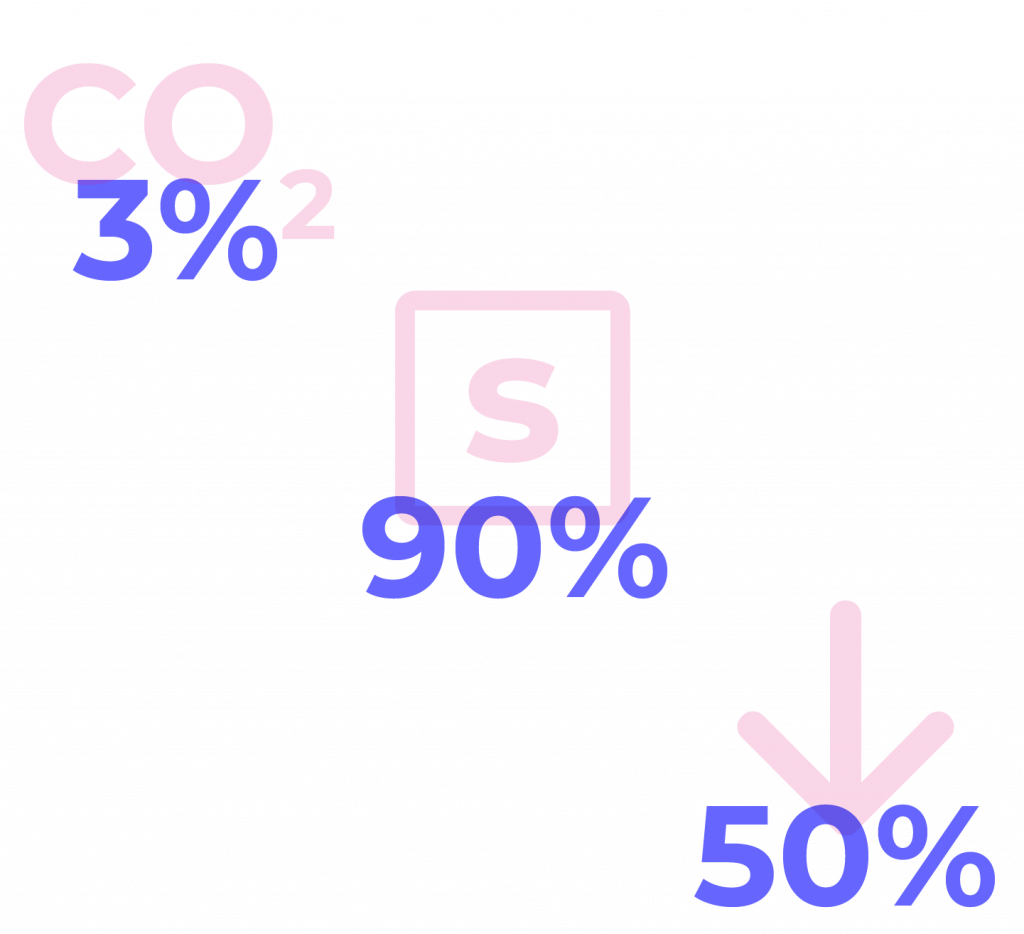 Shipping's share of global carbon emissions
Why net zero is important?
95% of maritime professionals rank decarbonization as a top priority.
What are we doing to support maritime sustainability?
Innovating with our products and technology
We believe that transitioning to a net zero world is the shared responsibility of every individual, corporation, and government. Dataloy VMS allows to leverage and transforms a company ́s core maritime workflows, capabilities and operations to create positive economic, social and environmental impact in profitable ways.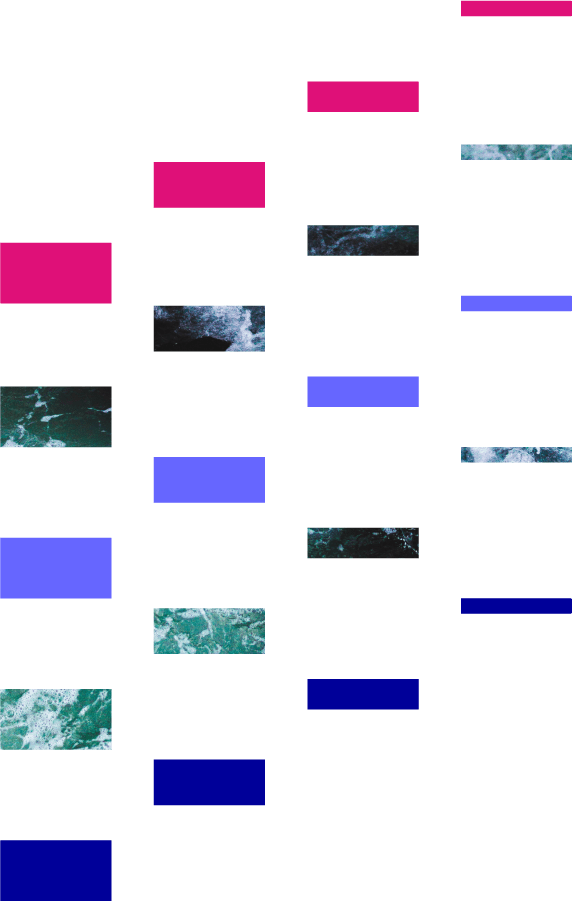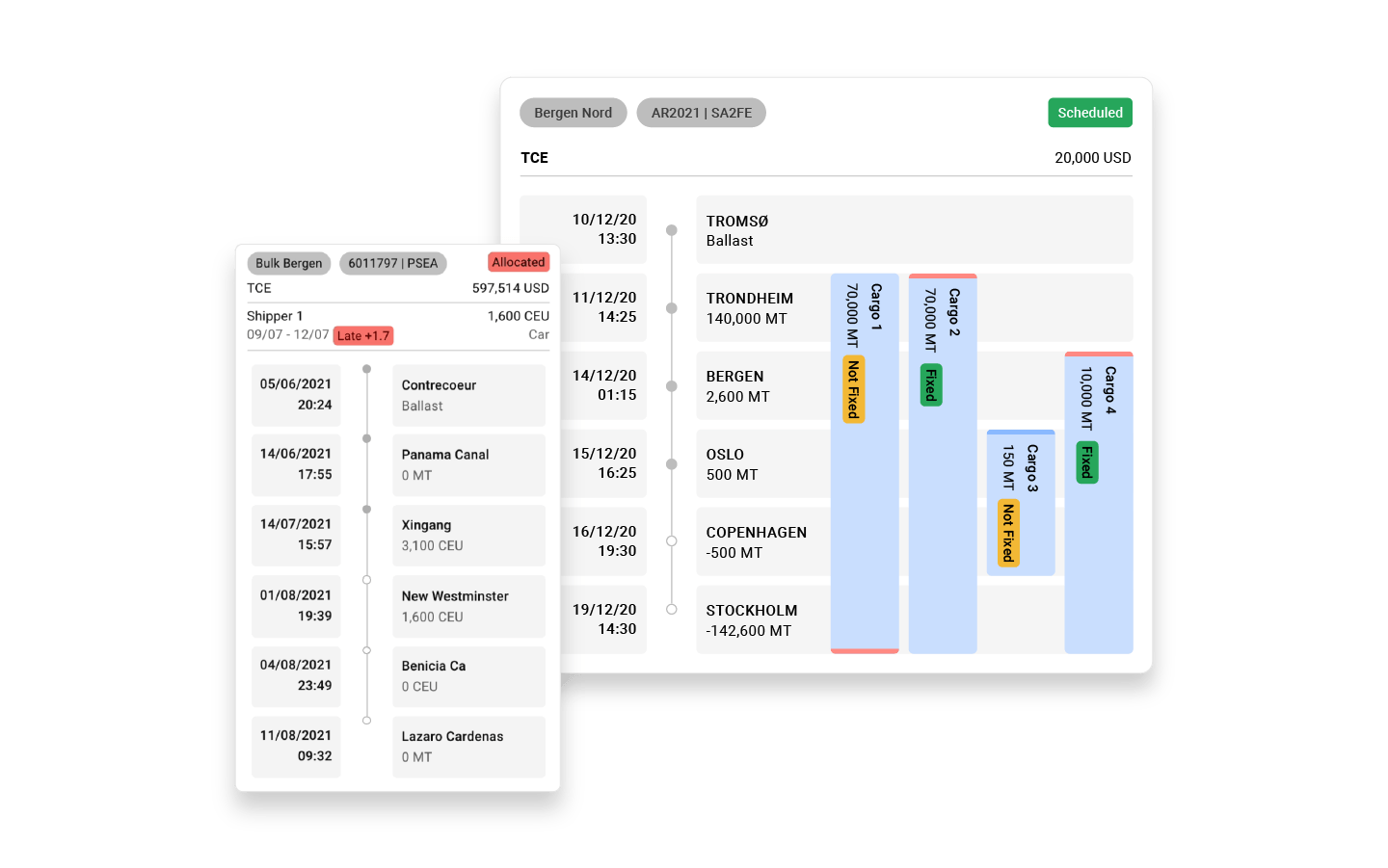 Realise financial and CO2 upsides with better planning
Dataloy ́s Fleet Allocation and Scheduling module is a comprehensive tool capturing the interdependence between production or capacity planning, and scheduling allows better-informed decisions and thus enables efficient usage of ships.
Quantifying carbon emissions to enable carbon action
Dataloy Voyage Management System now includes the Energy Efficiency Operational Indicator (EEOI) as a primary KPI for calculating the total carbon foot- print per voyage, allowing you to take the necessary steps to reduce greenhouse gas (GHG) emissions, particularly CO2 emissions, in international shipping.
The indicator, expressed in grams of CO2 per ton-mile, allows you to compare each vessel and cargo to make energy-saving measures easier to apply.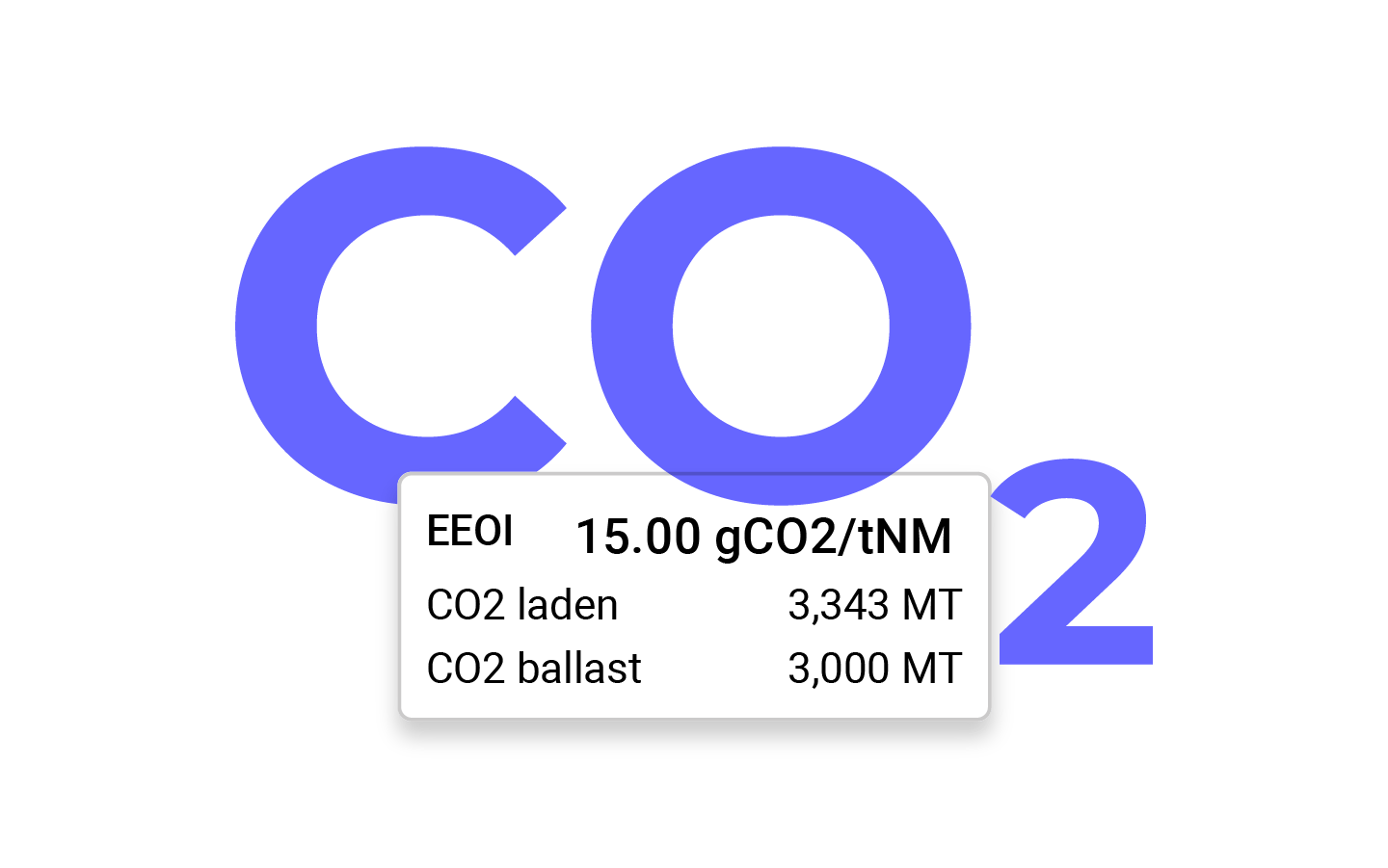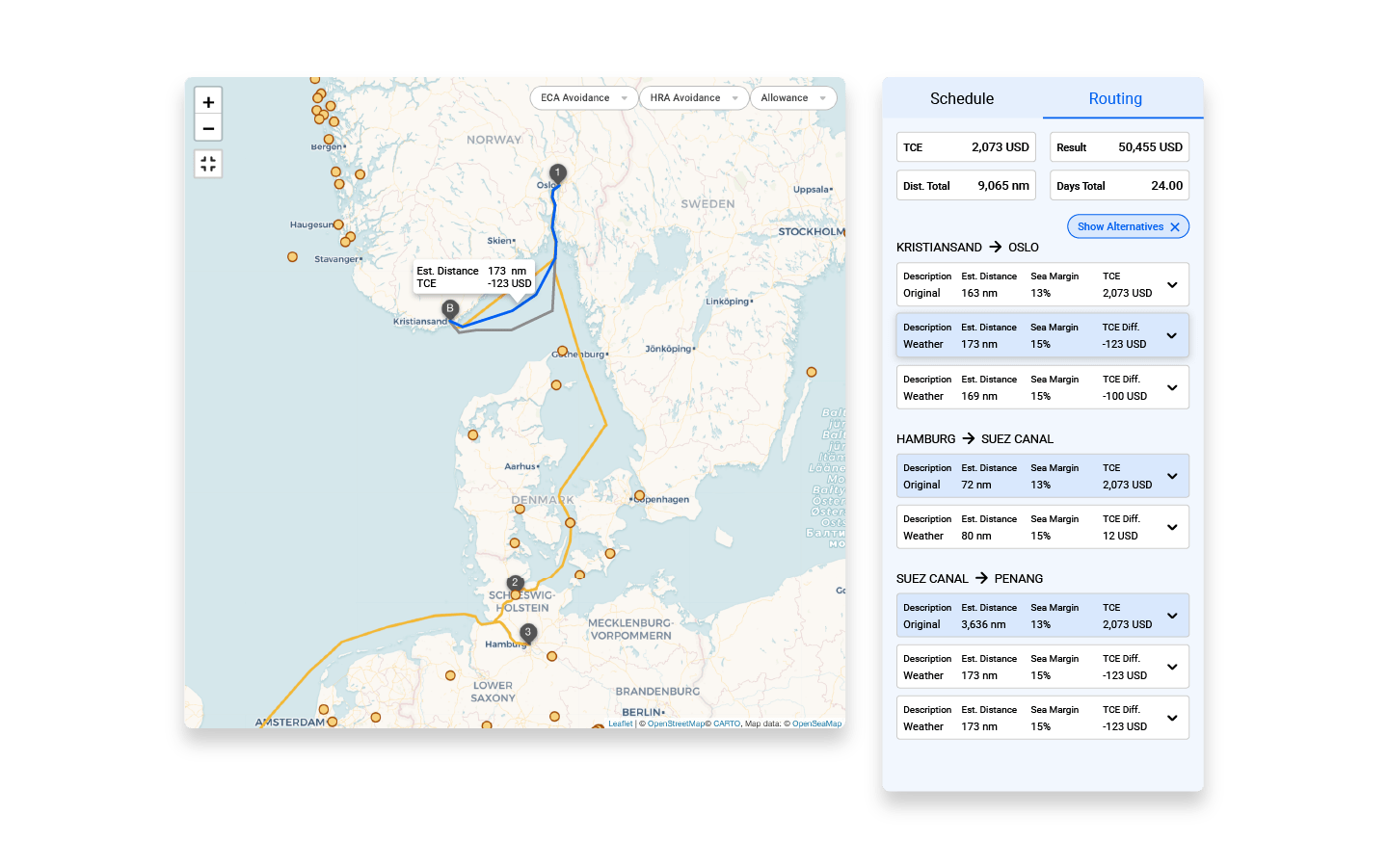 Reducing emissions with sustainable and safe weather routing
The ability of the industry to decarbonise is being increasingly impacted by weather routing through connected and integrated data. Every ton of fuel saved by using weather routing advantages on every journey translates into more money that the industry can put towards adopting clean fuels. Revenue gains will help the sector manage the switch to more expensive, low-carbon alternative fuels. 
By enabling real-time optimisations, shipping companies can act on voyage planning suggestions with a clear understanding of their effects on sustainability and business.
Fuel Efficiency with Integrated Fleet Deployment and Bunker Management
When it comes to optimising fuel management across any fleet, planning and preparation are critical.
While zero-emission fuel infrastructure is not yet in place, you can still optimise your ship routes to save money, optimise vessel use, streamline operations, and help you make the most of every drop of fuel. This will reduce carbon emissions in the planning phase to moderately influence the fuel consumption and our sustainability targets by coordinating ship movements and cargo loading.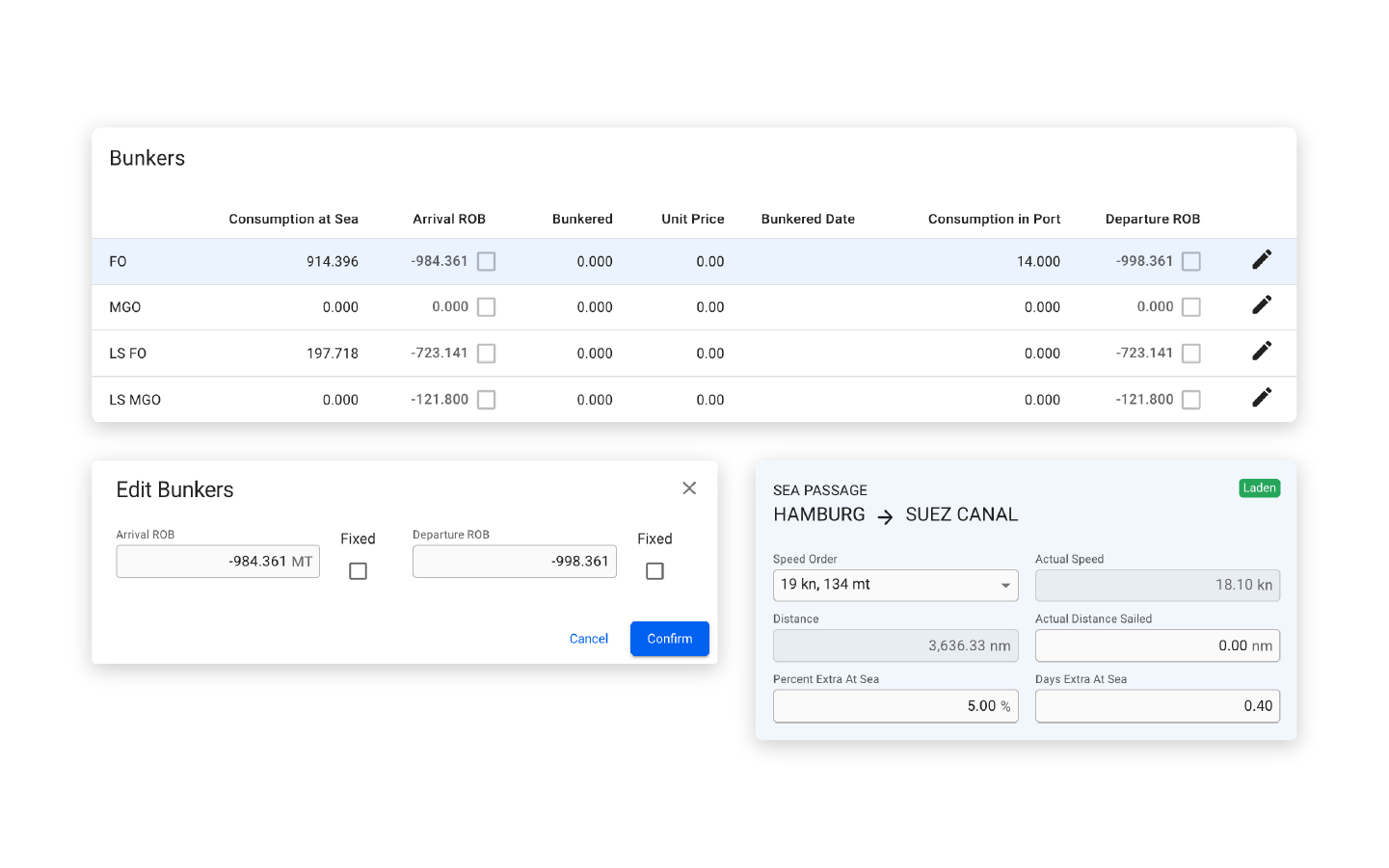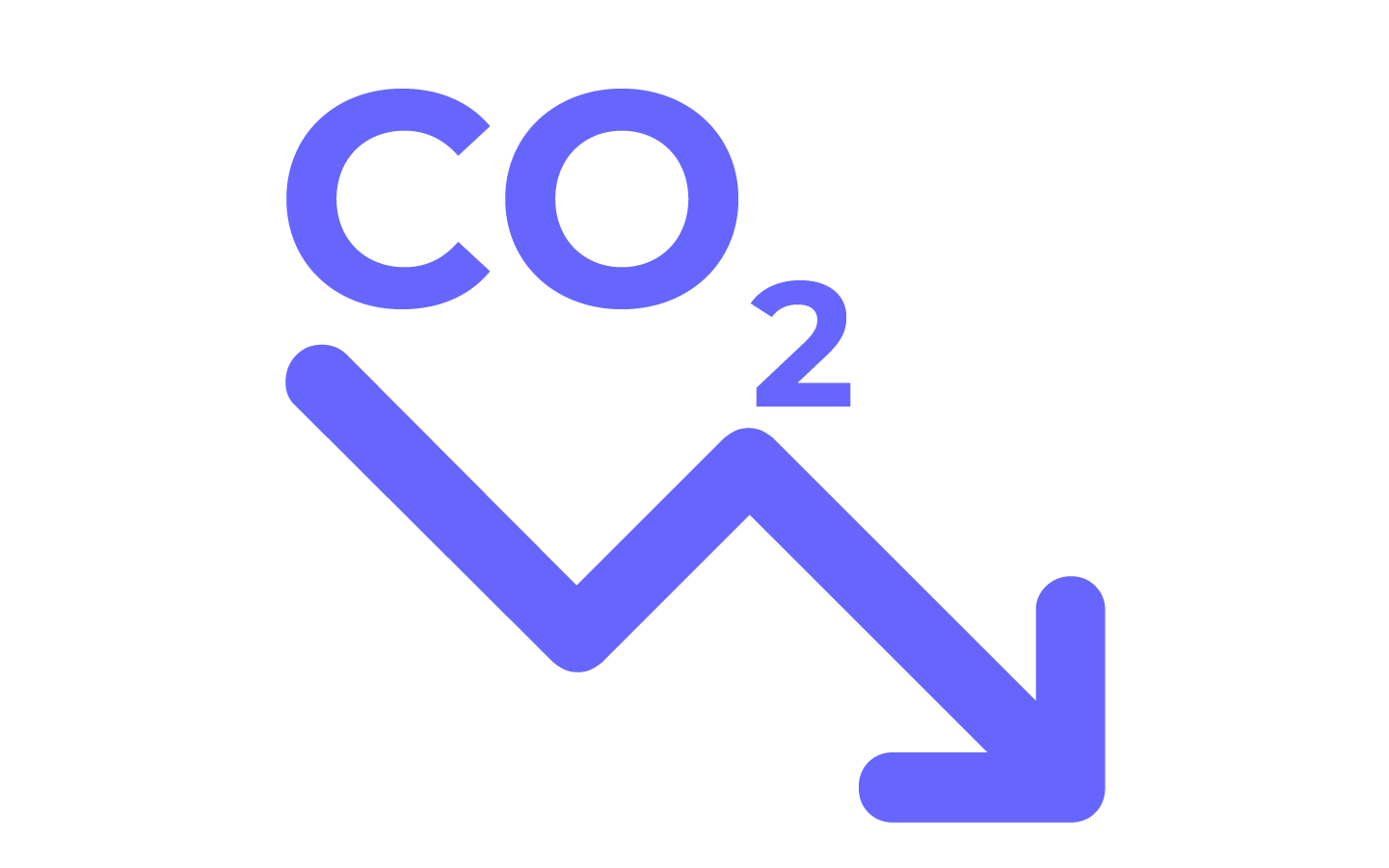 Helping clients invest sustainably
Dataloy aims to empower customers to take climate action by offsetting their emissions through accredited projects that provide clear benefits to people and the environment. Our goal is to contribute to carbon neutrality and, eventually, Net Zero, with actual offsetting performed by our Master Partner ESG-NRG. Carbon offsetting holds promise, and it can help bridge the gap while the industry takes the necessary steps to reduce its own emissions over time.
Let us connect! Request a demo for one to one product walkthrough