Machine learning and AI transform data into visualizations for decision makers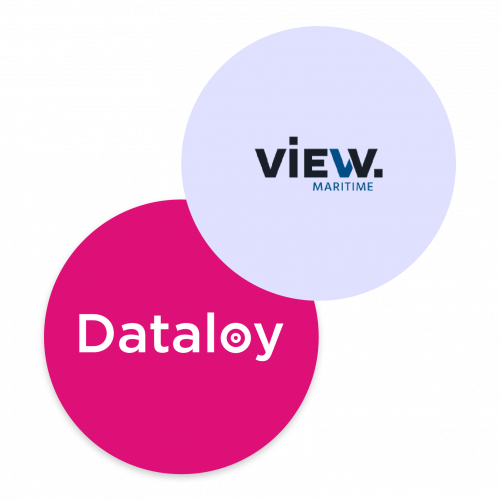 VIEW Maritime is a niche company for the maritime industry and a service provider of the ERP system Xledger, integrated with Dataloy VMS. Being developed in Norway, the solution and the applications are global and are supporting both a national and an international market.
Our team consists of experienced consultants being certified Xledger users, financial – and IT background. One of the advantages being part of VIEW group is that knowledge and experience is shared within the group in order to achieve the best result and solution for the customer.
You deserve the best ecosystem
Why VIEW Maritime + Dataloy
Integration overview and focus area
VIEW Maritime offer full integration with the cloud-based financial system Xledger and Dataloy VMS. With this integration, you get a complete cloud-based ERP system for the maritime industry. All your company relevant information is transferred continuously both ways from Xledger and Dataloy VMS.
The Xledger integration is based on subscriptions to events in Dataloy VMS, we are able to listen to certain events and receive relevant data when they occur. This way the messages are triggered instantly from Dataloy to the integration endpoint. The data is then processed to Xledgers format while performing several validations of data to make sure dimension values already exist in Xledger. If the validation process is passed, the data is then imported to Xledger.
Xledger also returns data to Dataloy such as payment receipts, actuals and exchange rates. This is handled by querying Xledger data every 2 hours (or upon request) to check for changes to customer and supplier transactions. The same goes for actuals which are needed in Dataloy to generate accruals correctly.
Exchange rates are transferred every afternoon once they are updated in Xledger. We are also able to tailor the integration to specific customer needs and implement logic that may not be available in the VMS.
Shared Data and Permissions
We are in the process of developing tools for the end-user to administer certain functions of the integration itself. Access to this portal is delegated to users and the customer is able to track all data transferred between the 2 systems and perform manual processes to update data on demand. More to come very soon!
Benefits to Clients
All your information is updated and recalculated immediately
Provides a unique business management system based on real-time
information
Wide use of automated workflows
Advanced business group functionality
Multi-currency solution
Fixed assets accounting
A unique control and overview of your business
 
Gaining Ecosystem Advantage: Bunker Optimisation
Bunkers are the single largest and highly volatile operational expense for the shipping industry.
Efficient use of bunker and bunker costs are susceptible to performance-based improvements and have a direct impact on carbon emissions and the bottom line. Hence, aligning on a proper strategy and reducing those expenditures is critical for companies that want to create and sustain a competitive advantage.
One quick win would be to use technology to improve and optimize fuel consumption and purchasing.
So, how can you adopt a more deliberate, strategic, and data-driven approach to bunker management with technology?
Attend this webinar where Fernando Alvarez reveals how you can optimise your bunker procurement strategy while planning a voyage with seamless and powerful integration between Dataloy VMS and BunkerPlanner.
Cloud Finance Solutions
VIEW Maritime is empowering ambition providing businesses a comprehensive and unified cloud financial software solution that is easy to implement, configure, and update.